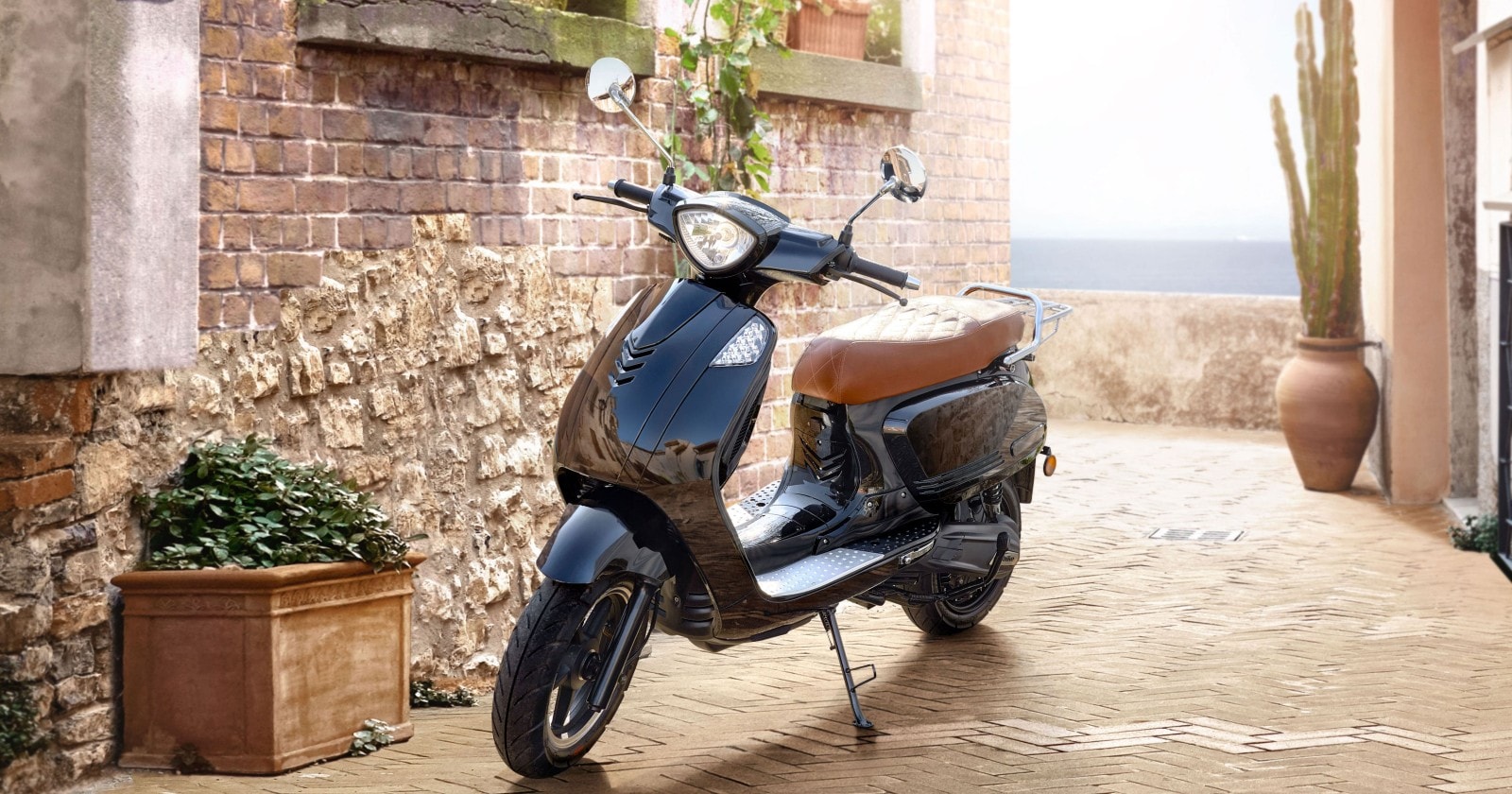 07.11.2017
Finally, practical e-mobility for everyone: KSR MOTO VIONIS
For the first time, a full-size electric scooter with BOSCH engine and removable lithium battery pack for under 2,000 euros!
While the automotive sector is still talking a lot of hot air about e-mobility, it has long since begun its triumphal procession in the field of scooters. The only drawback: With a price of 2,000 euros, for a four-stroke scooter of the 50 cc class, there have so far been either very small and weak vehicles, or vehicles with antiquated, permanently installed lead-acid batteries.
For the first time in Germany, France, Italy, Spain and Belgium, KSR MOTO now launches the VIONIS model, a two-seat model with a 2,000-watt motor and removable lithium battery pack for only EUR 1,999.
For the VIONIS, "urban mobility" is not only a hip advertising image, but with its removable battery pack with LG lithium cells, it also perfectly meets the requirements of urban residents, who normally have no garage and no reserved parking space with a charging station.
With a capacity of 1.2 kWh, the VIONIS ensures a range of 55 km according to the extremely strict UN-ECE R 101 directive.
For driving, the VIONIS relies on German engineering: the BOSCH engine is ideal for traffic light sprints with 2,000 W continuous power, with 46 Nm of torque (which corresponds approximately to the torque of a 500 cc motorcycle), the VIONIS does not get out breath quickly on slopes.
Conclusion: The KSR MOTO VIONIS is a full-fledged, city-suitable electric scooter with the latest battery and drive technology for the price of a four-stroke petrol scooter. That means saving from the first kilometre and meaningful e-mobility for everyone. There's no stopping the triumphant advance of e-mobility in the scooters up to 45 km/h sector!