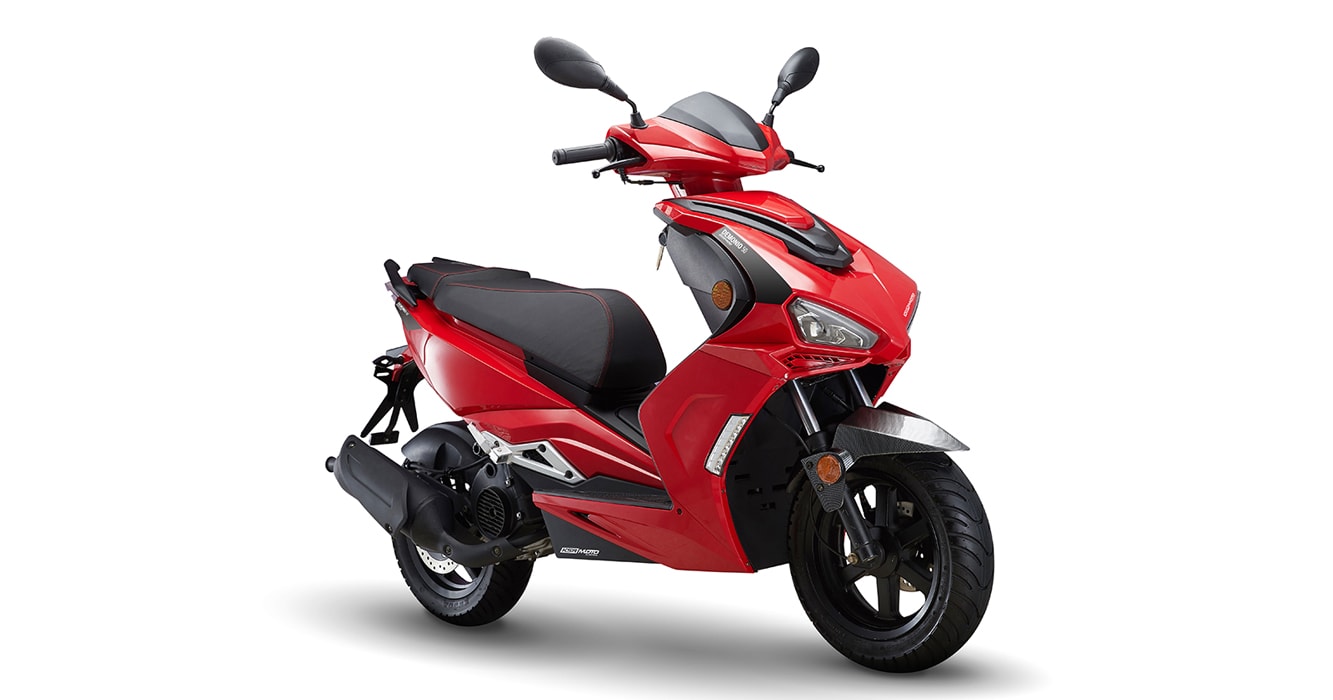 07.11.2017
Yesterday we had the sports scooter, now we have the super sports scooter!
KSR MOTO injects enthusiasm into the sporty styled scooters scene with the DEMONIO
In recent years, it's been a little quiet in the sports scooter scene, many classically styled novelties caused a stir while the young audience – regardless of whether male or female – returned their attention to switchgear motorcycles.
KSR MOTO wants to change that with the DEMONIO. Its design is more radically streamlined for sportiness than anything previously seen – every scooter looks "harmless" in comparison to the DEMONIO. Particularly striking: the two narrow, in the middle pointed converging headlight slots and the steeply rearward running rear, which finds its conclusion in LED taillights. KSR MOTO also uses LEDs on the front indicators, which are flush with the sharply defined front spoiler. Overall this creates a dynamic which was previously seen only in Superbikes, meaning the DEMONIO undoubtedly deserves the title "Super sports scooter".
The DEMONIO 125 will start in the spring of 2018, and in time for the end of the school the 50 cc version with Euro 4 compliant four-stroke engine will be released.